« Back to Glossary Index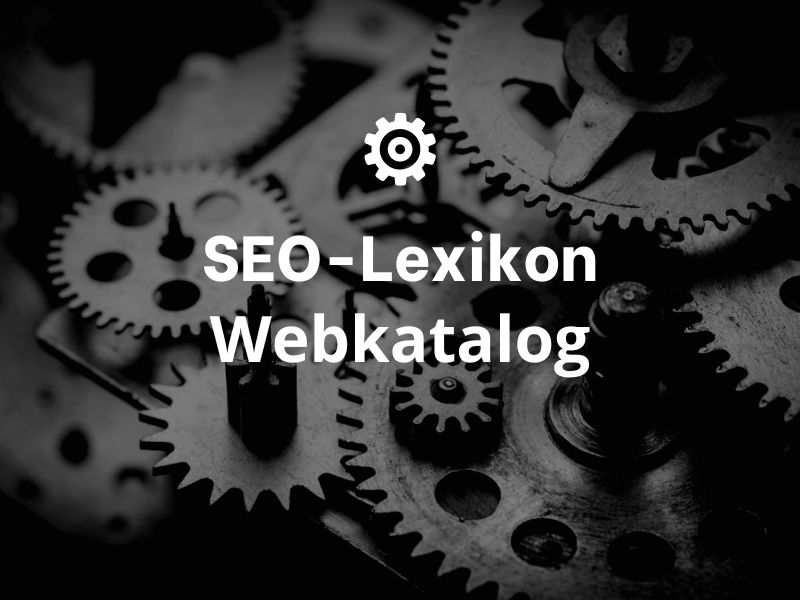 Finally a list of SEO friendly directory websites for instant Backlinks!
You have zero Backlinks? This list of backlink opportunities is for you!
This list of directories is perfect for new websites to build trust with Google. Especially if you have a small local business. Don't worry, this is a safe white hat link building strategy for your websites.
List of SEO friendly directory websites
If you have a new website that is still in the "Google sandbox" (not yet indexed), you should not be too aggressive with building anchor-rich Backlinks be
That could classify your site as spammy! I recommend you wait a few months before slowly "Money keywords" as Anchor text add. Be patient when adding new links. High quality Backlinksthat point to your "money page" are much better than low-quality/spammy links.
You want natural, high quality Backlinks with high authority (high DA) for the SEO foundation of your website, as all the SEO expertn want for their backlink building strategies.
Benefits of adding your business to this list of directory sites:
Permanent backlink
Get a backlink to a website with high DA
Secure and trustworthy backlink source
Helps you build a solid backlink profile
The fastest

Backlinks

that you can get yourself
Can help your Domain Authority to improve
Can help to place your business better in Google Maps
Source for permanent link building opportunities
Most are do-follow links
Related Post: Checklist for promoting a new blog post
If you have a new business website, focus on building "NAP" backlinks first
Name
Address
Phone number
(Website

URL

)
Why does your business need so many "NAP" backlinks?
First, make sure your "NAP" is consistent and up to date.
Second, a well-maintained "NAP" can help you rank higher in Google's 3-pack in Google Maps.
More High DA Business

Citations

= more high quality

Backlinks

that link to your website
More QUALITY

Backlinks

that link to your website mean a higher Domain Authority
You need domain authority
Yes, you need great Backlinks from a large number of different domains. Don't believe me? Go into Google search and look at the backlink profile of the top ranked websites. The top search results usually have the highest number of high-quality Backlinks and domain authority.
So, if you try to rank for keywords while you have a low domain authority, there is very little chance that you will end up on the first page of Google search results.
You want niche directories with your city
When you add your "NAP" to the directories, you need to make sure you select the right city and the right business category. Some directories may not have your industry available, but that's not a big deal. Just choose as close as possible. As long as you have your "NAP", you'll be fine.
Ideally, make sure you get directories for your niche business AND the city where your business is located. (A big thanks to https://chrispalmermarketing.com I learned this tip from this SEO guru).
Here's how you can search Google for specific directories: "allintext: directory plumbing san diego".
Yes, you get a small and very specific list of directories.
Are you ready for the big list of SEO friendly directory websites?
Keep this list in a text document and a folder titled "Directory Backlink Campaign". This is only helpful because you don't have all these Backlinks in one day. You will probably want to use the new Backlinksthat link to your website, spread over several months.
Be sure to write down the username and password for setting up these directories, because if your business moves or changes websites, you'll need to update them everywhere! Below you'll find a list of the items you'll need to sign up for the directories. Some directories don't need all of these things, but it's good to be prepared because some will provide you with these options.
Above all, make sure your information is consistent!
Directory list for backlinks
Here's what you need for your directory listings:
A high quality image of your logo
A few pictures of your company or serviceservices/Products/Menu items
A short description of your company
Make sure you have a consistent

URL

such as "https://www.yoursite.com or your.com".
Phone number
E-mail address
Uniform address
Consistent wording for your business "Buckboards BBQ & Brew or Buckboards Barbecue and Brew."
All usernames/addresses for social media
Access to your company's phone and email in case some records need to be verified
Add company entry
Be on the lookout for these directory listing opportunities
Screenshot of adding a company to a directory
Here is an example screenshot of how the fields for entering your company data look like
Add your link to this list of directories:
google.com/company
mapquest.com
citysearch.com
insiderpages.com
lokaldatenbank.de
topix.com
citysquares.com
localpages.com
yellowmoxie.com
tupalo.com
copilot.com
navmii.com
pr.business.com
findopen.com
8coupons.com
n49.com
yasabe.com
getfave.com
language.com
yalwa.com
superpages.com
yellow-pages.com
alignable.com
linkedin.com
2findlocal.com
pointcom.com
local.com
wheretoapp.com
hyellowmoxie.com
mapquest.com
yelp.com
local.yahoo.com
houzz.com
elocal.com
aroundme.com
kudzu.com
iglobal.com
cylex.com
ablocal.com
ibegin.com
chamberofcommerce.com
hotfrog.com
foursquare.com
mapquest.com
iformative.com
peeplocal.com
businessified.com
bizearch.com
zeemaps.com
eliteservicesnetwork.com
quponing.com
nextbizthing.com
equiag.com
citybyapp.com
reddit.com
spotspan.com
tupalo.com
foursquare.com
own-free-website.com
callupcontact.com
Citydata.com/profile/add
pinterest.com
wozit.com
a-zbusinessfinder.com
quora.com
livejournal.com
b-review.com
tumblr.com
teleadreson.com
issuu.com
trueen.com
usnetads.com
local-classifieds.com
pro-classified-advertisements.com
advertisingflux.com
SEO friendly directory websites list conclusion:
I hope this extensive list of backlink directories doesn't intimidate you.
Take your time and build your citations slowly, also called "drip". If you have SEO clients. It may take a while for Google to crawl and discover these links. It's best if Google discovers them naturally. And if you still have links in mind, don't forget to give your internal links an SEO boost.
ATTENTION: Shopify-Shop Owner - Don't forget to check this directory-Backlinks to your eCommerce store. + add these Shopify SEO-Tips added.
If you have a SEO expertn looking for someone to publish your "NAP" on the Internet, contact me!
« Back to Glossary Index