« Back to Glossary Index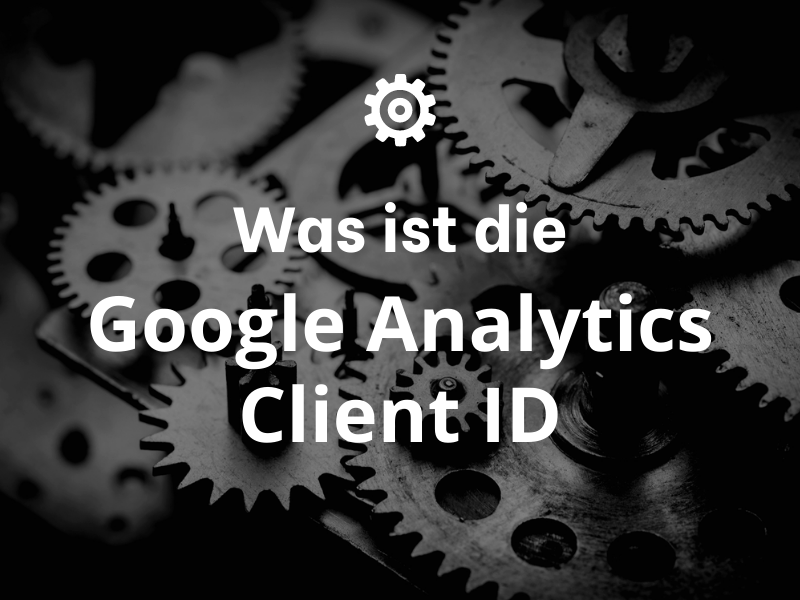 Definition
A Google Analytics Client ID is a unique alphanumeric string that is assigned to a website user when they visit the site. This Client ID is used to track activities that the user undertakes on the website and serves as a link to other data that is collected about him. It is a sequential number that is randomly generated to create a unique profile of a user.
Advantages
A great advantage of a Google Analytics Client ID is that it allows companies to track an individual user's interaction with the website. It allows the company to collect a lot of data about that individual user, which greatly improves website analytics and optimization. It also allows businesses to create personalized experiences for the user, which increases user retention.
Disadvantages
One disadvantage of using the Google Analytics Client ID is that it represents a certain intrusion into the user's privacy. The user cannot control what data is collected about them, and they may be uncomfortable being tracked. Another disadvantage is that the use of client IDs can allow excessive data collection, which can lead to data overload.
Use cases
Google Analytics Client IDs can be used to support a number of use cases, including tracking website activity, collecting user profile data, targeting personalized advertising, and more. It can also be used to distinguish individual users from others who access a website using the same device or computer.
Examples
An example of the use of a Google Analytics Client ID is the tracking of visitor activity on the website. When a user visits the site, a client ID is generated and all of the user's activity on the site is recorded. This can help to understand how the site is used in order to optimize and improve the site.
Another example of the use of a Google Analytics Client ID is the targeting of personalized advertising. Companies can use the client ID to create individual profiles of their customers and target them, based on past activities and interests. This allows the company to personalize and optimize its advertising campaigns for better results.
Conclusion
Google Analytics Client IDs can be very useful for learning more about an individual user's activity on a website. It allows companies to collect a variety of data about an individual user to create personalized experiences and improve user engagement. However, it can be an intrusion into a user's privacy. Therefore, it is important that companies ensure that they protect the user's privacy while taking advantage of the Google Analytics Client ID use
« Back to Glossary Index