« Back to Glossary Index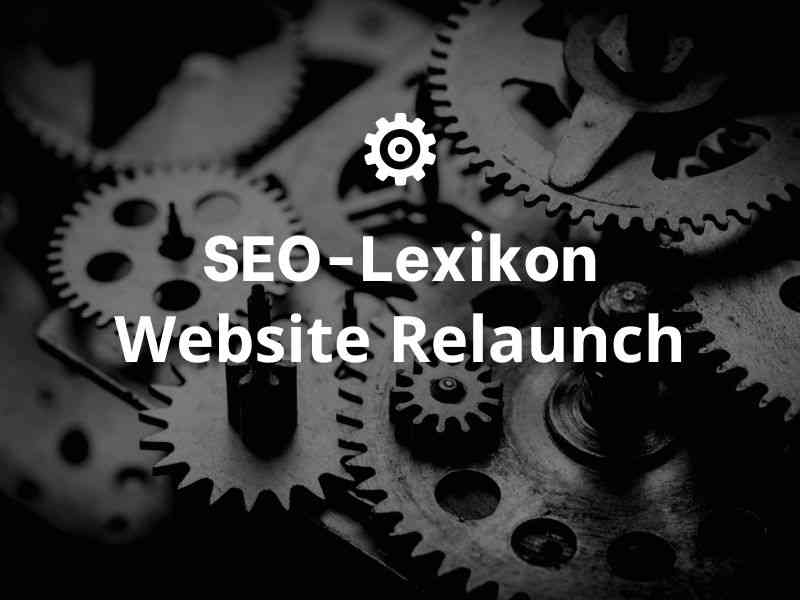 A website relaunch involves completely redesigning a website and replacing it with a newer and better version. This new website is usually designed and optimized to help the company achieve its marketing goals. Any business that maintains an online presence must be careful to keep updating and revising its website to appeal to its target audience. However, in certain circumstances, the required changes are too extensive to address them on the optimal.
Website relaunch - why carry it out?
While there are many reasons for a website relaunch, from a marketing perspective, the following are the main ones that make it necessary:
The existing website is not up to date
Innovation in online technologies is happening at a pace unmatched by any other industry. What is hot and modern today may be considered outdated in a few months. This is especially true in the technical aspect, but can also affect the content and design of the website. If a website is lagging behind in many important technological and design aspects, small changes are simply no longer enough - then a relaunch with a new online platform is required.
An unsuitable or ineffective structure
There are numerous monitoring tools such as Google Analytics, which measure visitor behavior and engagement. They are important to determine if the website is interacting with the target audience in the intended way. If this analysis reveals that the structure does not fit the target audience or does not appeal to them sufficiently, changes must be made to achieve a suitable and effective structure. In such cases, it is better for the new website to distance itself from its previous ineffective design and perform a complete relaunch. This signals to the market that real changes have been made and visitors are encouraged to try out the new site.
Relaunch website - how to do it?
There are three main elements that are changed when relaunching a website:
Design
There are a lot of elements that fall under the term "design". These include the color scheme, the use of image and video content, and the mobile-friendliness of a website. The layout of a website must be attractive to the target audience. In addition, navigation between different pages and sections must be simple and smooth, regardless of the user's device. To ensure coherence, design elements must match the overall style, visual language, and color scheme of corporate identity.
Content
Every website captivates its visitors through its content. Since different target groups respond to different content, the relaunch must ensure that the content is tailored specifically to the target group. This also includes other technical aspects such as the content required for the Search engine optimization (SEO) keywords used, which also depend on the desired target group.
Functions
The website owner needs to know what elements were missing from the old website and what additional features should be included in the new website. Common aspects that must be present in a relaunch include a blog, social media integration, a frequently asked questions (FAQ) section, an effective search function and a Sitemap. Thorough market research will uncover other features that will resonate better with the target audience.
« Back to Glossary Index