« Back to Glossary Index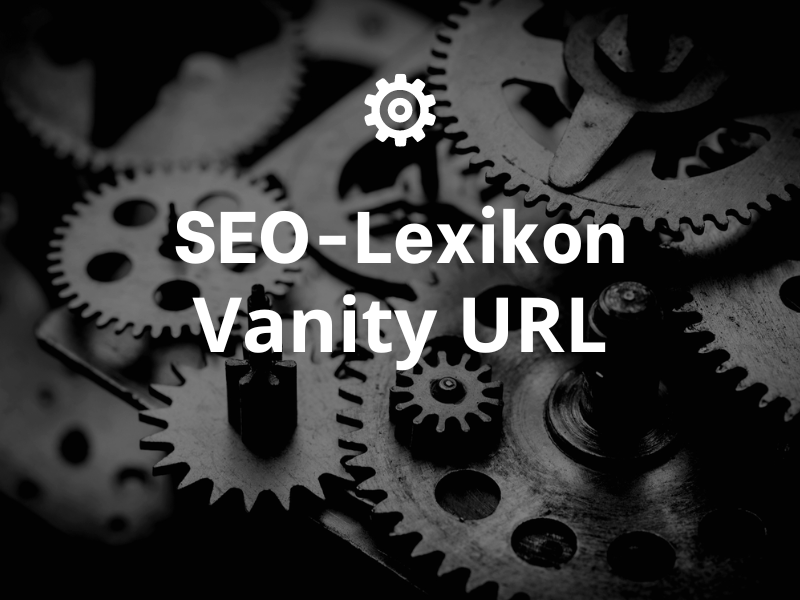 Definition
A Vanity URL, also available as custom URL is an abbreviated web address that contains appealing, recognizable words or a combination of recognizable words and numbers. They are often used to add meaning and better branding to original URLs, which are usually long and hard to remember.
Advantages
Vanity URLs offer several advantages. They make it easier to share and remember the link. They are often used as encryption to confirm the authenticity of a web page and are a good tool to get more Traffic to a website. In addition, they allow companies to create a unique URL that can be easily recognized on other websites.
Disadvantages
Some disadvantages of vanity URLs are that they can lead to confusion if the consumer doesn't know which URL to use them. When the URL is too long, it can also be difficult to remember. In addition, companies may need to create multiple URLs to contain all the information, which can be expensive.
Use cases
Vanity URLs are often used for E-commerce, social media marketing, Blogging and others Online Marketing-activities. Since they are easy to remember, they are ideal for marketing social networks and directing users to a website.
Examples
An example of a Vanity URL is "acme.com/sneakers," which points to a specific page for sneakers on Acme's website. Another example is "facebook.com/acme", which points to Acme's Facebook page.
Here are some examples of vanity URLs:
Conclusion
Vanity URLs are an interesting tool to get more Traffic to a website and to create a unique, recognizable URL to create. They are ideal for E-commerce- and social media marketing and can also help confirm the authenticity of a website. However, they can also lead to confusion if they are too long or too difficult to remember.
« Back to Glossary Index