« Back to Glossary Index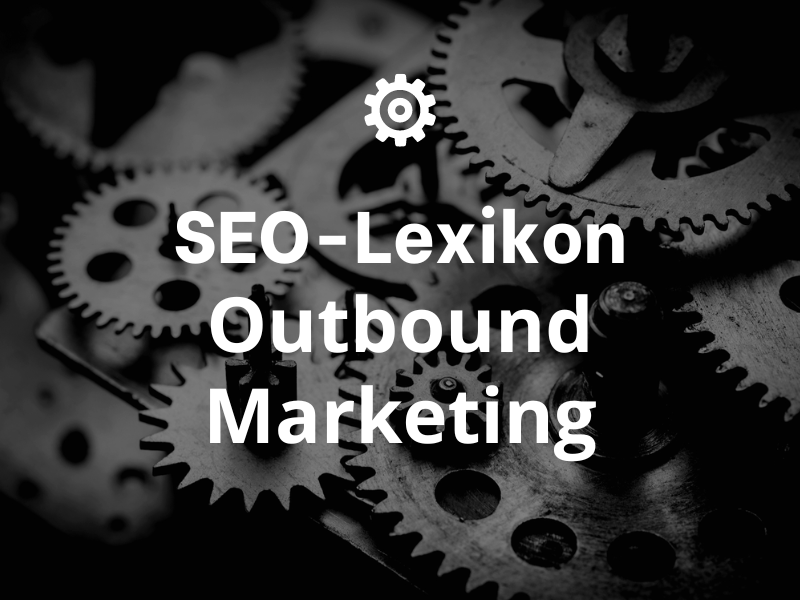 Definition
Outbound marketing is a form of marketing in which companies intentionally use communication channels such as email, social media, advertising, and ads to directly target and reach potential customers. It can be considered a type of advertising in which companies try to promote their products or service toservices to market.
Advantages
Outbound marketing is one of the most effective and efficient ways to market a product or service. It allows companies to reach a large audience quickly and provide them with relevant information. It is also a cost-effective strategy, as companies do not have to spend a lot of money on marketing.
Disadvantages
One disadvantage of outbound marketing is that many potential customers may be annoyed by unsolicited advertisements or emails, which can lead to companies receiving a negative reputation. In addition, it can be difficult to reach a relevant target group, and it can also cost a lot of time and money to find the right target group.
Use cases
Outbound marketing can be useful for many different types of businesses, including B2C and B2B companies. It can also be used to market different types of products and services, including eCommerce products, digital products, services, and more.
13 practical examples of outbound marketing:
Google Ads

: Placing ads in Google search results or on other websites that benefit from the Google network.
Facebook Ads: Placing ads on Facebook or Instagram.
Affiliate Marketing: Promoting products or services in exchange for a commission.
Email marketing: Sending promotional emails to potential or existing customers.
Pop-up ads: The display of advertising messages in pop-up windows on websites.
Interstitial Ads: Displaying full-screen advertising messages when a website loads.
Display indicators: Placing ads on websites that benefit from the Google network.
Retargeting: Displaying ads to users who have previously visited a website.

Influencer

Marketing: The promotion of products or services through

Influencer

on social networks or other platforms.
Social Media Advertising: Placing ads on social networks such as Twitter, LinkedIn or Pinterest.
YouTube advertising: Placing ads before, during or after YouTube videos.
Mobile advertising: Placing ads on mobile devices such as smartphones or tablets.
Podcast Advertising: Placing commercials on podcasts.
Conclusion
Outbound marketing is an effective and inexpensive strategy to market a product or service. It is an effective tool for reaching a large audience, but it can also cause upset if not done correctly. It can be used for many different types of businesses and products, and there are many different types of outbound marketing strategies that businesses can use to reach more customers.
« Back to Glossary Index