« Back to Glossary Index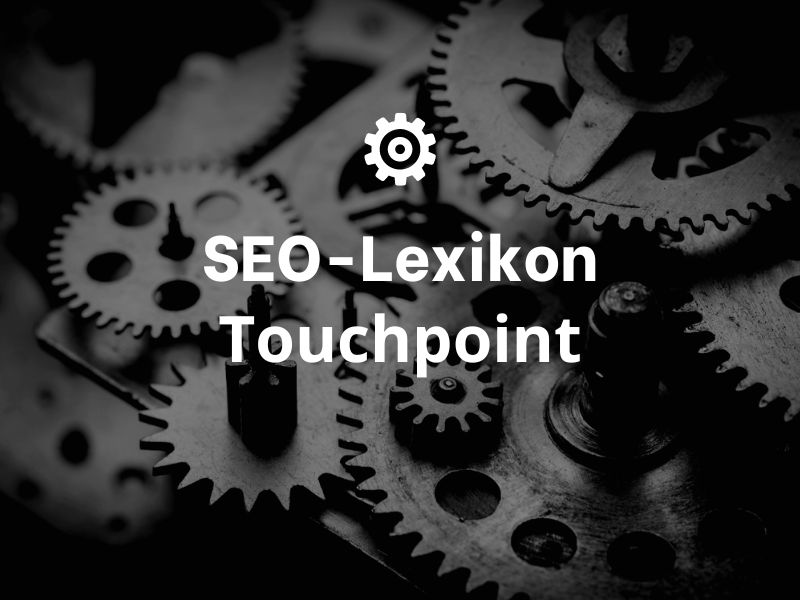 A Touchpoint is any time a potential customer comes into contact with your brand, whether before, during or after they have purchased something from you.
Touchpoints are your brand's touchpoints with customers, from start to finish. For example, customers may find your business online or in an ad, read ratings and reviews, visit your website, store in your store, or contact your customer service. That seems like a long list, but those are just a few of your touchpoints!
Identifying your touch points is the first step to creating a Customer Journey Map and make sure your customers are satisfied every step of the way.
Below, you'll learn how to consider all touch points so you never miss an opportunity to listen to your customers and make improvements that satisfy them.
Why are touchpoints important for online marketing?
Every company wants to improve customer satisfaction, but if you don't help your customer with every Touchpoint If you don't keep an eye on him, there's a risk that you'll lose sight of him.
You may always deliver a great product, on time and with a smile, but an unhappy Touchpoint like an incorrect invoice or a confusing website can turn customers off. Fortunately, you'll have most of these touchpoints under control if you analyze them and adjust your business accordingly.
Find the touchpoints with your customers
Identify your Touchpointsby examining the points at which your customers might come into contact with your brand. Each of these touchpoints can consist of many different elements and varies from industry to industry.
Put yourself in the customer's shoes
Because there are so many ways customers can experience your brand, it may seem daunting at first to try to find all the Touchpoints to grasp. But you can accomplish this task more easily by stepping out of your role and putting yourself in the customer's shoes.
Where do you turn as a customer when you:
you have a problem that needs to be solved?
discover the product or company that solves this problem?
make your purchase decision?
meet the company after the purchase?
If you go through the Customer's Journey step by step, all the pieces should become clear to you.
How to use your touchpoints to gather customer feedback
The knowledge of your Touchpoints is only half the battle. To improve customer satisfaction, you need to make sure that every Touchpoint leads to a good customer experience and that this entire process meets customer expectations.
To see what's working for your business, you can conduct customer feedback surveys at each key touchpoint or set up customer experience software. Make sure you don't lose sight of the big picture, though, so always look at the overall Customer Journey.
« Back to Glossary Index