« Back to Glossary Index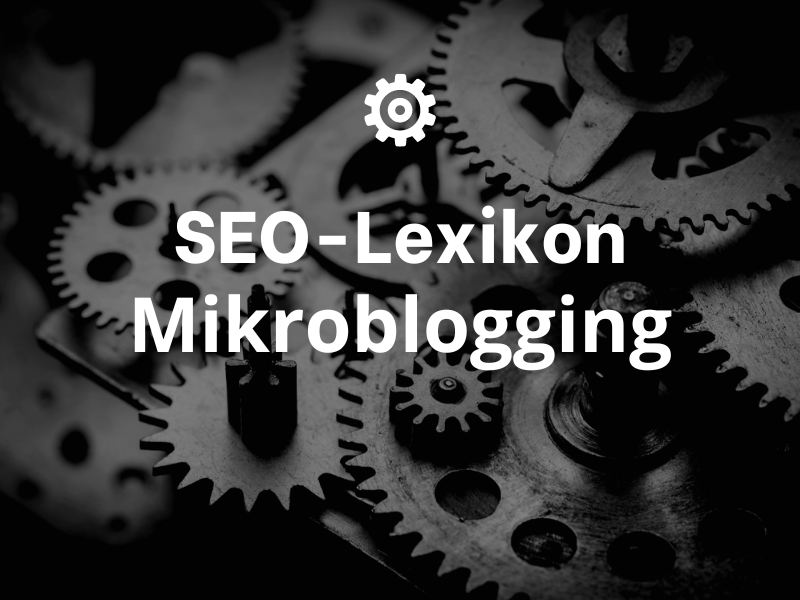 Definition
Microblogging is the technique of the short article or the Bloggings, in which short message sequences of 140 characters or less are published, mostly via social networks such as Twitter. It is often used as a kind of informal dialog where users can talk to each other in real time.
Advantages
Microblogging offers many advantages for users. It is a fast and effective way to share information on social media. It allows users to share their thoughts, ideas, experiences, and opinions with others without having to create a long blog article. This allows users to quickly respond to current events or news and stay connected with others.
Disadvantages
Microblogging however, can also have some disadvantages. Since all messages must be 140 characters or less, they can sometimes provide insufficient information. Moreover, they can easily fall into the wrong hands and be misused. In addition, excessive Microblogging lead to an excess of unsolicited emails and notifications.
Use cases
Microblogging has many use cases. It can be used in corporate communications to improve performance and encourage interaction between employees. It can also be used to increase brand awareness by promoting their products and serviceservices advertise via social networks. It can also be used in education to help students write and facilitate learning.
Examples
An example of a Microblogging-company is Twitter. Twitter allows users to post short messages and communicate with others. It also allows users to share links, photos and videos to give more expression to their messages.
Another example of Microblogging is Instagram. Instagram allows users to upload, edit, and share photos and videos. It also allows users to leave comments, use hashtags, and "like" content.
Conclusion
Microblogging is a fast and effective way to share information and connect with others on social media. It has many use cases, but can also have some drawbacks. Examples Microblogging-platforms are Twitter and Instagram.
« Back to Glossary Index