« Back to Glossary Index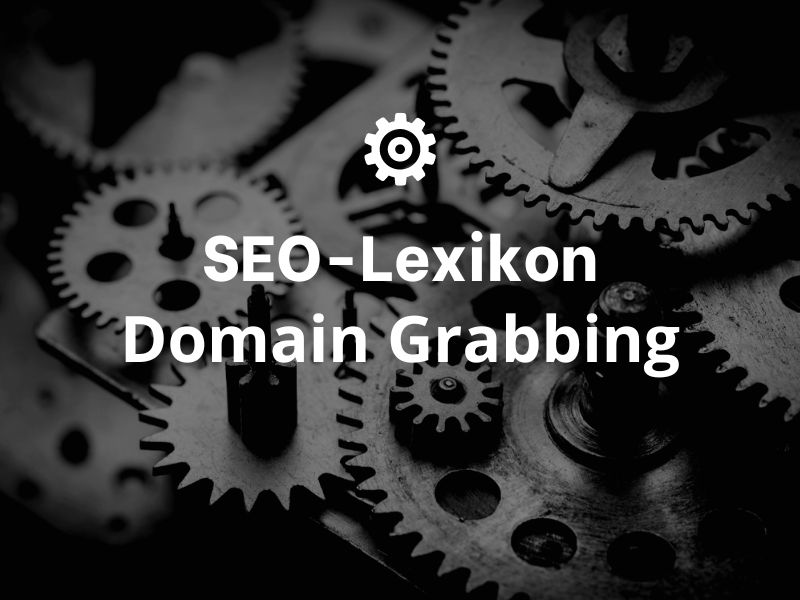 The term "domain grabbing" refers to the process of improperly reserving a large number of domain names on the Internet. The purpose of domain grabbing is to maximize profits. Domain grabbing, also known as domain warehousing, is a highly controversial tactic.
Domain grabbing, refers to a practice in which domains are registered on the Internet. The intention in domain grabbing is to sell the ownership rights to the domains instead of keeping the domains for personal use. The person grabbing the domains intends to make a profit by selling popular high-level domains.
How does domain grabbing work?
As a rule, domain grabbing involves the names of certain serviceservices or products are avoided, as it is hoped that this will prevent conflicts with the rights holders. In this way, domain grabbing does not violate trademark law. In other words, the grabbed domains are usually associated with general terms. Those who register domains are looking for specific terms and domains that exactly match those terms. They also search for expired domains.
Advantages
One of the main advantages of domain grabbing is a lower purchase price. Since domain grabbing requires aggressive action, companies have the chance to buy the domains at a fraction of the usual price. Domain grabbing also gives companies the opportunity to protect themselves from other buyers and control the domain address.
Disadvantages
One disadvantage of domain grabbing is that it is a risky strategy. It can be very difficult to predict which domains are available, and there is a possibility that a company will spend money on a domain that it cannot use. Another disadvantage is that domain grabbing companies can have a bad public image, as it is an aggressive act.
Use cases
Domain grabbing can be useful in various situations. Since domain grabbing is a quick action, it can help companies gain control of a domain before others buy it. Companies can also try to acquire a domain at a lower price when they grab a domain.
Examples
Domain grabbing can be useful in many different industries. One example would be that a company creating a new product name can secure a domain address using domain grabbing before others buy it. Another example would be that a company that wants to gain an advantage in a certain market can buy a specific domain address by securing that address through domain grabbing.
The history of domain grabbing
When the Internet was introduced, domain grabbing was a very common practice. Many companies did not register their brand names as domains, or they failed to search for relevant terms associated with their brand. People became aware of this, especially Agencyen and hosters "snatched" the domains and sold them to the actual owners of the brand names, or they sold domains with generic names to other companies interested in gaining a better position in their industry.
Thanks to technological progress, the practice of domain grabbing has changed. Previously, there was no jurisdiction for digital products; however, today it has been identified and differentiated. This has led to a clear distinction between domain trading and domain grabbing. If the acquisition of a registration is intended to infringe the rights of the owner of a trademark, this can be considered unlawful domain grabbing and be subject to criminal penalties. If this happens, legal and financial consequences may arise.
If a domain is registered with a generic term, this is not automatically considered an infringement, but is often considered normal business practice. Therefore, trading domains, even those that contain similar generic terms, is not necessarily illegal. However, domains that contain certain keywords can be registered and sold, provided that these keywords are not a registered trade name or trademark, or are otherwise protected.
Domain Grabbing and Online Marketing
Domain name registration is a very common practice in the Online Marketing. Originally, this practice was carried out without much thought. Many Agencyen have simply registered domains.
As a rule, Internet service providers have portfolios of domains. Only if the intention of domain grabbing is considered unlawful can a company take legal action. The legal situation with regard to domain grabbing is therefore dependent on the individual case and can therefore only be assessed in the light of other areas of law (e.g. trademark law, competition law, name law).
« Back to Glossary Index