« Back to Glossary Index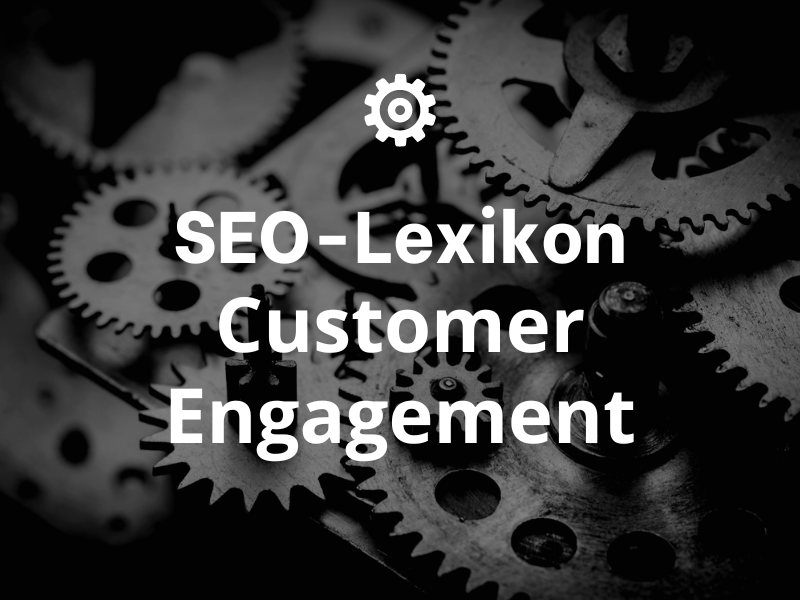 Customer Engagement:
Definition:
Customer Engagement describes the interaction between companies and customers. It includes the communication, marketing, and service that companies offer their customers. This interaction is essential for building strong customer loyalty and increasing interest in a particular brand.
Advantages:
Customer Engagement offers many advantages. First, it allows companies to build a deeper connection with their customers by establishing direct contact and providing them with relevant information about their company and products. In addition, companies can better understand customer needs and wants to create personalized and engaging campaigns to build better customer loyalty.
Disadvantages:
One of the biggest disadvantages of Customer Engagement is that it can be very time-consuming and costly. Companies have to invest a lot of time and money to develop and implement successful customer engagement programs. It is also possible that some customers may find the engagement intrusive and withdraw from the companies instead of being attracted.
Use cases:
Customer Engagement is used in a variety of use cases, including email campaigns, customer loyalty programs, social media marketing, in-person consultations, and many more. Companies can also use engagement to improve customer experiences, increase repeat sales, and turn customers into customer advocates.
Detailed examples:
An example of Customer Engagement is an email campaign. Companies can send emails to their customers to inform them about new products, promotions and discounts. In addition, they can use e-mails to ask customers for their opinion on certain products or services.services to ask to create relevant and engaging content.
Another example is the customer loyalty program. Customer loyalty programs allow companies to appeal to customers through rewards and special offers. These programs offer customers various benefits, such as special offers, discounts, and exclusive access to new products.
10 helpful tips for successful customer engagement
1. be personalized: Tailor your messages to each customer's needs.
2. keep communication interesting and creative: provide information, content and benefits that your customers like.
3. not only listen, but also react: be open to additional ideas and suggestions from your customers.
4. be quick in answering: show your customers that you take their questions seriously and answer them soon.
5. do not leave any questions or requests unanswered: always be available and answer all questions at once.
6. make your customers ambassadors of your brand: give your customers the opportunity to talk about their experience with the brand and recommend it to others.
Focus on the customer's experience: Make it easy for your customers to interact with the company to provide a positive experience.
Encourage feedback and opinions: Keep communication open with your customers and ask them for feedback, opinions and ideas.
9. repeat it: remind your customers about your brand and the benefits it offers.
Create trust: Reassure your customers that you will protect their data (privately) and handle it securely.
Conclusion:
Customer Engagement is an important component of a successful brand strategy. It enables companies to build deep and long-lasting connections with their customers, improve experiences and increase sales. However, it is important that companies apply engagement correctly to achieve not only positive results, but also long-term and sustainable customer loyalty.
« Back to Glossary Index