« Back to Glossary Index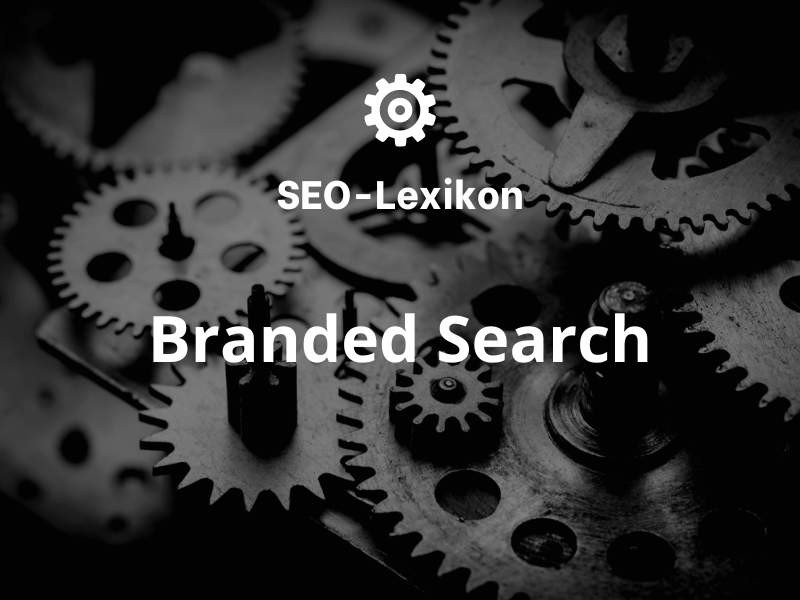 The Branded Search is simply the result that shows up when you search for your brand name. Whether you're a new business or a big fish, you'll want to be known by your Branded Search stand at the top. But it's not always easy to be at the top, even for your own brand.
What is a branded keyword?
A trademarked Keyword or a branded search, any search query is possible via a Search Enginethat contains the name of your company, business or brand, such as "Go Up". This can also include other words, such as "Go Up Agency" or "London Go Up." Basically, a brand-related search includes your brand name.
A non-branded search is any search term that does not contain your name. Following the examples above, this could be "Agency", "London agency" or "London agency".
Branded search shows user intent
Using your brand name in a search shows that the user already knows who you are, or has heard of you, and is specifically looking for your business. This means they want to go directly to your website. That's why you should be at the top of the search results page for brand-related searches.
Is it easy to rank for branded search?
The placement in the Branded Search can be simple, but not always. Take Coca-Cola, for example. Coca-Cola is a large, international company that has been around for many years. It has an established website, so when you search for "Coca-Cola" it appears at the top of the results page: coca cola". Below the Homepage social media accounts, news, and a Wikipedia entry are also listed in the search results.
The Coca-Cola brand is strong and mentioned on numerous websites, making it more likely to be top of mind when people search for their brand. But what if you're a smaller business or have a brand new website?
If you're not ranking high in searches for your brand, an SEO agency can help you figure out why. There can be a number of reasons, varying in complexity:
Your website is not

indexed

You are in competition with another brand with the same or similar name
Your page was not optimized properly (ineffective SEO)
You have multiple brand names
You use an acronym for your brand name that could also be used by another company or organization
You didn't make your brand name clear on your website.
Brand monitoring can help you with branded search
Brand monitoring is a term used by marketing agencies and data tracking tools to describe mentions of your brand online. There are many tools you can use to track these mentions and record them for you and your team. There are also many additional ways for your internal team or marketing agency to improve the frequency of your brand's online mentions.
The frequency of brand mentions won't necessarily get you in the Branded Search end up at the top, but it will make a big contribution.
Think of brand mentions and monitoring like PR: you want to get your name out to as many people as possible. Wherever users are, you want to be. Some examples of how you can increase mentions of your brand are:
Mentions with links on other websites, such as industry blogs, newsletters, newspapers, and online magazines. Especially with brand-related

Anchor text

.
Search engine listings for businesses. This can be Google My Business, Bing Places or Yandex's Yext. This should be supported with schema so that your name, address and phone number are the same in all listings.
Social media. From Twitter and Facebook to Pinterest and Instagram.
Reviews from relevant rating portals such as Yelp, TripAdvisor and industry-specific platforms
If you have your Branded Search improve or want to know why you're not ranking number one for your brand name, contact our SEO team today.
« Back to Glossary Index