« Back to Glossary Index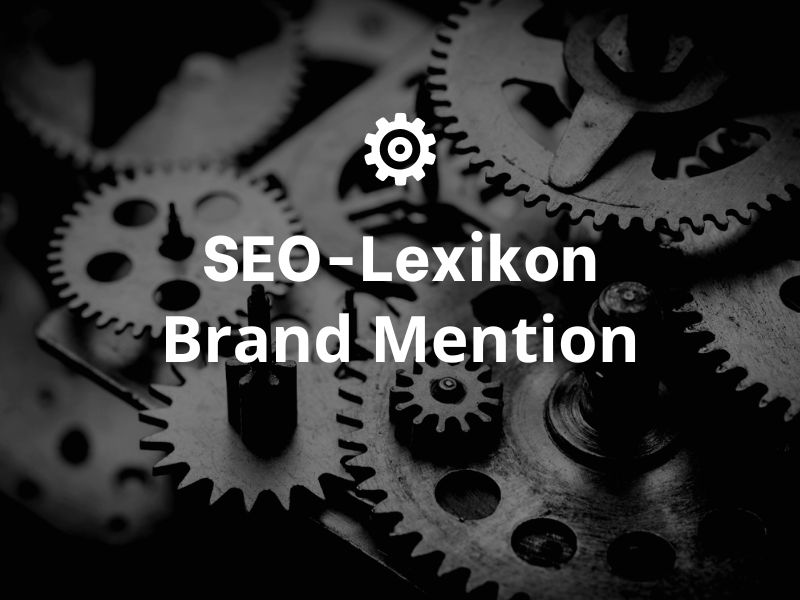 A Brand Mention is when a brand or company is mentioned online in the form of social media posts, website blogs, articles, or other content. These brand mentions are usually published in the context of reviews, complaints, feedback from satisfied customers, and posts that educate your audience.
They do a lot of the social media monitoring and the Search engine optimization from. Do you really know what your customers are thinking and saying about your brand in real time? When it comes to your brand, you definitely want to know what other people are talking about, whether it's good or bad.
Brand Mention and its Importance in Inbound Marketing
The Internet has changed communication enormously, which also affects a brand's marketing strategies. There are numerous reasons why Google is the Brand Mention is becoming increasingly important. Let's take a look at some of the factors that influence the Brand Mention for the Inbound marketing make really important.
1. it creates brand awareness and visibility
An effective mention increases the awareness of your company. If your brand has a high recognition value, more and more people will trust your solutions and services.services to make use of.
People prefer familiarity, and if you have a reputation as a quality service provider, that will lead to an increase in business, as people will choose the products and services you offer over the other providers.
If you run a business that caters to a real audience, there's a good chance that your brand is being talked about somewhere in the world, and all of those discussions provide plenty of opportunities.
2. it gives your brand a personality
The next important aspect of the Brand Mention is the fact that it gives your brand a new personality.
By monitoring brand mentions, you'll gain deep insight into how your audience interacts with your products and services. This allows you to adjust your marketing campaigns and find out where you're falling short and what improvements you can make to change that.
Because Brand Mentions like customer reviews are unbiased, they can help you improve your marketing strategies, customer service, product development, and more. By constantly submitting customer reviews, you can continuously monitor the improvements your brand is showing in terms of development and marketing.
3. it strengthens the reputation of your brand
One of the main advantages of the Brand Mention Is that it strengthens your brand's online reputation. While reputation management plays an important role both online and offline, you can use your Brand Mention easily track online. When you come across a positive mention, you can engage with your customers and ensure that you build a strong relationship with them.
All the positive interactions you have with your customers create a large customer base that is loyal to you. As a brand, you should take advantage of all the opportunities you have to build healthy relationships with your customers.
On the other hand, when you hear negative comments about your business, you should always remember that customers get louder when they are dissatisfied. This also applies to online business. If someone somewhere is talking negatively about your brand, you should know about it.
4. new opportunities for your link campaign
If you think brand mentions make link building obsolete, you're on the wrong track. On the contrary, link building will never stop, because it is one of the most important components of marketing.
Also, you can create more link building opportunities for your brand by monitoring brand mentions. The most promising link prospects are nothing but your brand or company references.
You need to know that people who talk about your brand or its products and services are more likely to link to your brand. When you come across a mention of your brand, all you have to do is contact the website owner and ask them to link your website to theirs. If a website mentions something about your brand, it should be no problem to link it to your brand.
This is an opportunity for your brand, because the customers of that website who don't know your business yet will learn about your brand and connect with you. You can even be creative in link building because there are a number of ways to mention your brand.
« Back to Glossary Index