« Back to Glossary Index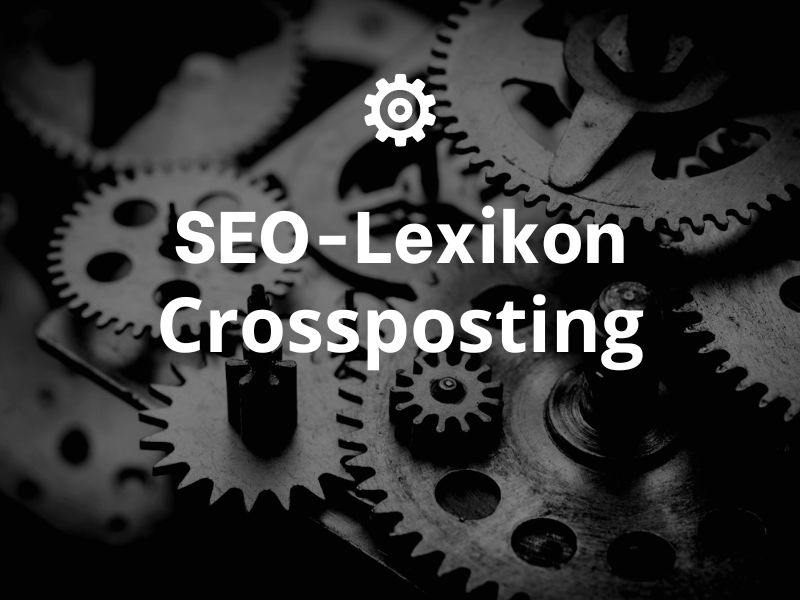 Definition
Crossposting refers to posting the same content on multiple forums, social media, and blogs. It is a marketing technique that allows you to reach many different audiences.
Advantages
Crossposting has many possibilities for companies. The most important advantage is that you can reach multiple audiences with a single post. By distributing the content across multiple platforms, you can reach your Range increase and at the same time Traffic and increase commitment.
Disadvantages
Unfortunately it can happen with Crossposting also come with disadvantages. Since publishing the same content across multiple platforms decreases recognition, it can be difficult to engage and retain viewers. It can also lead to content being interpreted as not original and ultimately ignored.
Use cases
Crossposting is a good idea for companies that want to reach multiple audiences. It is especially suitable for publishing email newsletters, whitepapers, blog posts and so on. It can also be used to publish social media content, such as videos, photos or ads.
Examples
A company can publish a video on YouTube and cross-post the same video on Facebook, Twitter, and Instagram. This can make the message accessible to different audiences. Another example is publishing a blog post on different platforms such as Medium, LinkedIn, and Reddit.
Other practical use cases of crossposting:
Crossposting can be used to:
Share content on multiple social networks or forums.
Publish content on multiple blogs or websites.
Content on multiple

E-commerce

-platforms or marketplaces.
Publish content on multiple news sites or online magazines.
Publish content to multiple podcast platforms or audio streaming services.
Post content to multiple video platforms
Publish content on multiple image or photo sharing platforms.
Publish content to multiple platforms for online courses or learning content.
Post content on multiple platforms for job boards or career opportunities.
Publish content on multiple platforms for freelancers or service providers.
Conclusion
Crossposting is an effective strategy to reach a broader audience. It is a good way to reach the Traffic and increase engagement. However, it can also lead to content being perceived as not original. It is therefore important that content is chosen wisely and adapted for each platform.
« Back to Glossary Index