« Back to Glossary Index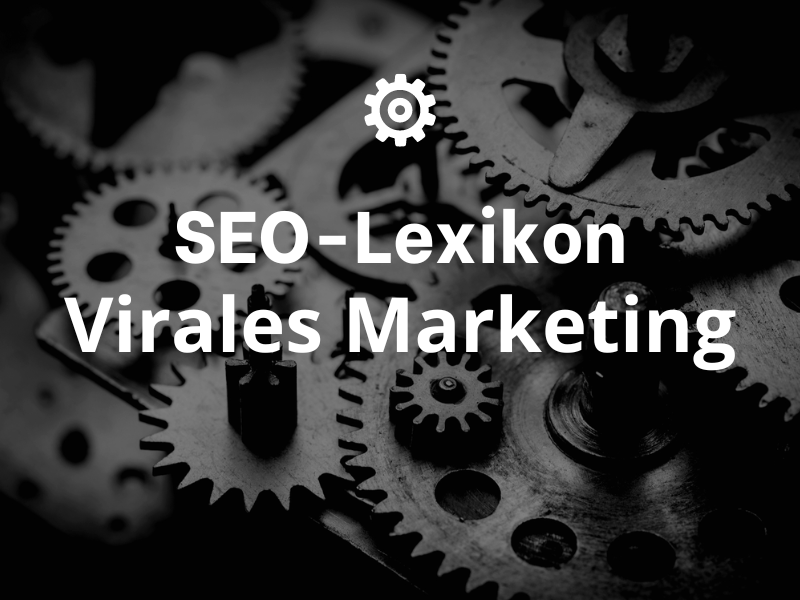 Definition
Viral marketing refers to the distribution of advertising material via social media that allows consumers to participate in a corporate campaign by sharing the content or distributing it via their own networks. It is a form of word-of-mouth marketing that focuses on developing brand equity and generating sales.
Advantages
Viral marketing offers businesses a simple, inexpensive, and effective way to spread their brand and reach their target audience. By quickly spreading marketing through social media, businesses can reach a large number of potential customers. It's also a quick way to build customer loyalty, as customers who share the brand also become attached to it and are likely to buy it again.
Disadvantages
Viral marketing has some disadvantages. It is difficult to measure the success and the achieved goals, because the results are not always directly visible. Moreover, you can't control exactly how many people see the campaign, if they share it or if they even buy the brand. There is also a risk that the campaign will not be supported by positive impressions if negative comments or reviews are made about the brand.
Use cases
Viral marketing can help to increase brand awareness, raise the profile of the Traffic to a website and help with new product launches. It can also help companies personalize their campaign and get closer to their target audience.
Example 1 - Buzzfeed
Buzzfeed specializes in promoting viral content by creating various forms of content such as quizzes, videos, and stories. The content is designed to be easy to share and comment on, making it viral. Buzzfeed also uses influencer support to spread its content and thus expand its audience.
Example 2 - Dollar Shave Club
Dollar Shave Club is a company that specializes in selling shaving products. It was founded in 2012 and since then it has released a number of viral videos that have encouraged people to support the company. One of the company's most famous videos was a commercial released in 2012 that received more than 25 million views.
Conclusion
Viral marketing is an effective way to help companies spread their brand and reach their target audience. It can be used to increase awareness and launch new products. While it offers some advantages, there are also some disadvantages that must be taken into account before viral marketing is deployed. Companies need to be strategic to ensure they get the best results.
« Back to Glossary Index